About Hays

12 000 employees, 262 branches in 33 countries and more than 290,000 experts place in exciting roles - Hays is the world leader in specialist recruitment.

But we also know that size is not everything. This is why we attach great importance to providing a personalized service and individual solutions. With us, you always have an appropriate point of contact that knows your company, your market an your requirements. Working together with you, we will always find the right solutions for your problems and needs.
Hays Czech Republic
Hays Czech Republic opened it´s first office in Prague in 1998 and is a leader in the Czech market in the recruitment sector. Its branches in Prague and Brno are staffed with more than 80 professional consultants, and the company has been increasing its activities in other regions of the country. We are involved in the recruitment of qualified staff for permanent and temporary positions, including IT Contracting service. In addition to standard database searching, we also offer a direct searching service, as well as employee outplacement and employee recruitment outsourcing.
Hays Czech Republic can help you with your requirements across the following specialisms. To learn more about our services offered in each specialism, please visit sections For candidates or For employers, depending on your individual need.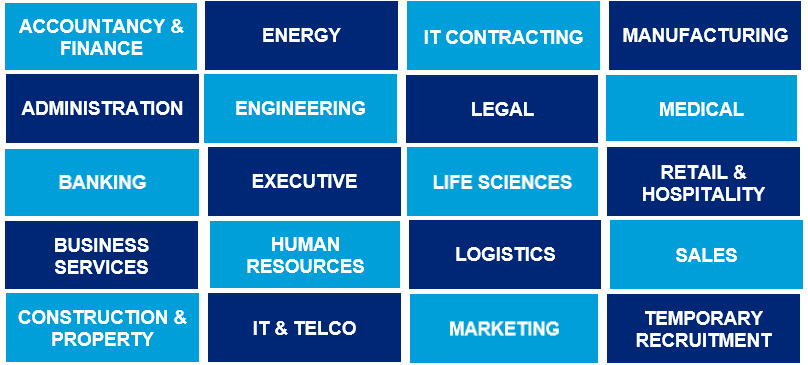 Hays & MCFC
Hays is a proud partner of Manchester City Football Club, Manchester City Women´s Football club and New York City Football club. To learn more about parallels between the world of work and world of sports watch our video.
Nadání a dovednosti o.p.s.
Nadání a dovednosti o.p.s.
We have started a cooperation with the organization Nadání a dovednosti o.p.s. and together we help young people from a disadvantaged environmnets to fulfill their career dreams.
Refer a Friend
Refer a friend to Hays and get rewarded for successful recommendation.
Hays Response
Looking for jobs in HR, legal, admin, retail, business centers or a temporary vacancy? Get it quickly with Hays Response.
Hays & MCFC
Hays je oficiálním recruitment partnerem klubů MCFC a MCWFC. Zajímá vás, co má společného svět práce a svět sportu?