Banking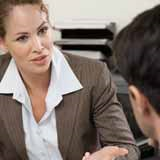 Our Banking consultants have many years' industry experience and have acquired an in-depth understanding of the market. If you are looking for a Business Analyst, Investment Manager or Broker in Prague, Brno or anywhere in the Czech Republic, Hays Banking is ideally placed to find you the perfect talent.
With an extensive list of top talent to choose from, you can be sure that you'll receive the most tailored service to provide you with those candidates that possess the relevant banking skills to satisfy your requirements.
With a presence across the Czech Republic and offices across the globe, we have the reach and experience to find candidates with the right skills to make a real impact to your organisation.
Register vacancy
Looking for staff? Register your vacancy with us, our recruitment expert will get in touch with you shortly.
Hays Response
A quick response to your urgent recruitment needs in HR, admin, legal, Business services, retail or temporary. This is Hays Response.