Human resources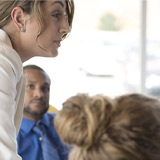 We are successfully delivering Human Resources professionals by our local and global clients since 1998. Market leading training and continuous professional development of HAYS consultants means that we are able to gain a full understanding of the market, with specific focus on sourcing HR professionals.
On a daily basis our consultants are working on projects to fulfill HR roles across all industries.
Contact our specialized consultants who will effectively and discreetly take you through recruitment process and provide invaluable market knowledge advice.
Hays Human Resources is able to provide you with both the search and select database sourcing methods as well as a direct search service.
We are currently sourcing top candidates for the following positions with our clients, both internationally and locally:
HR Director/Manager
HR Generalist Expert/Specialist in Compensation & Benefits
HR Specialist
HR Business Partner
HR Project or Process manager
HR Learning and Development Recruitment Specialist
Register vacancy
Looking for staff? Register your vacancy with us, our recruitment expert will get in touch with you shortly.
Hays Response
A quick response to your urgent recruitment needs in HR, admin, legal, Business services, retail or temporary. This is Hays Response.