Office Professionals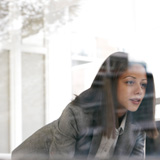 Working closely with many local and international organisations both in the Czech Republic and globally, we combine our industry know-how with an understanding of our clients' needs so that we can provide them with the most talented administration specialists.
Using their in-depth sector expertise, our specialists can find you the right calibre of candidate to fulfill all your varied administration and office support jobs, providing you with all the insight you need to make the best recruitment decisions.
We use our extensive database of candidates to find you the best talent and you'll only get to meet those candidates that most closely match the competencies required for your administration and office support jobs in the Czech Republic.
Focusing solely on office support and admin roles, our consultants have an in-depth understanding of their sector and can help you find the personnel to power your world of work.
Hays Response
A quick response to your urgent recruitment needs in HR, admin, legal, Business services, retail or temporary. This is Hays Response.
Register vacancy
Looking for staff? Register your vacancy with us, our recruitment expert will get in touch with you shortly.