CHANGE ISN'T OPTIONAL:
SUCCESS IS
Platform migrations. Software rollouts. System integrations. Regulatory changes. Data optimisation. Automation. All happening at the same time as a fundamental shift in how we work. Change isn't optional but there are real risks to budget and the business when things are mismanaged.

That's why you need experts in agile project and change methodologies, practices and processes. People who'll ensure that technological implementation and adoption will be successful, no matter the size of your organisation or the scale of your programme.
Let us find the talent you need
We're immersed in both local and global project and change management talent markets, and we're plugged-in to niche online communities.

Our networks with top project and change management professionals are second to none, meaning that when you need to recruit – we're ready.

You can call us, or add your contact info and we'll call you back.​​​​​​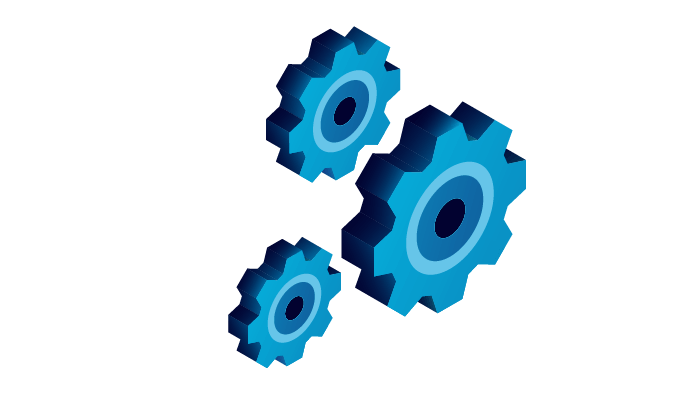 Digital transformation projects on a scale not seen before have meant we've seen extraordinary demand for projects and change managers. Not only do you need the right tech in place, but the right people to roll it out – people who can manage and deliver in an agile, flexible way.
These people are now in the spotlight, so the pressure is on! No matter the scale of the project or the magnitude of the change, we'll find the people you need to make it happen.

Matěj Vondráček
IT Team Supervisor
Perm & Contract Recruitment
MSP
RPO



Your project & change management questions, answered
Is competition high for project managers and change managers?
Given the number of transformation and change projects taking place – largely due to legislative changes, Covid-19 and automation rollouts – it's no surprise that the demand for project and change managers is at an all-time high.

But, the uncertainty of the wider market has made it more difficult for employers to tempt these specialists to join their team, meaning your salary and benefits offering must be competitive – and your role is positioned as an exciting opportunity for an ambitious professional to grow - in order to secure the best people.
How can I improve my recruitment process to secure the right project and change management specialists?
In the case of project and change manager roles, we've seen the high demand directly causing a much shorter turnaround time between first interviews and job offers being made.

Couple this with high competition for top talent, we have one key piece of advice for you: move quickly or you'll lose out. Don't wait too long before deciding to search for a project or change manager, and once you've found the right person, be quick to secure them.
What's the typical salary for a project manager or a change manager?
Latest salary data and trends for Project & Change Management experts can be found in
Hays Salary Guide
.
What skills are important for project and change managers to have?
When recruiting for a project or change manager, you'll want someone who has good knowledge and understanding of project and programme management methodologies, project control tools and techniques, and their practical applications.
Professional qualifications in project management, such as PRINCE2 or APMP are useful. So too, is a demonstrable awareness of change management techniques and experience in Agile methodologies: you want to hire someone who has provable experience delivering a complex or multifaceted project with an Agile approach, and can therefore react flexibly to constantly moving parts of project delivery.
Professionals should also be technical: showing a deep understanding of the tech they will be looking to deliver or optimise. Finally, communication, stakeholder management, negotiation and influencing skills are all also high on the list of must-haves when choosing the right professional.
Aside from a good salary, how can I attract the best project and change managers?
Project and change management professionals value training and flexible working. This is an area that is constantly evolving, and employees have an appetite for continued learning and upskilling, so where possible – offer support for training.
Flexible working practices are also important to professionals, and they will be on the lookout for organisations with their long-term flexible working policies established before applying for a job.