FORGE AHEAD WITH YOUR
SALESFORCE STRATEGY
To get ahead, businesses are becoming more connected to their customers than ever before by investing in the best CRM systems. That's why there's such a rush in global demand for Salesforce experts, thanks to its ease of use, powerful insights and cloud capabilities.

You'll need a talented Salesforce team from Developers through to Architects and Business Analysts to help you make the most of it.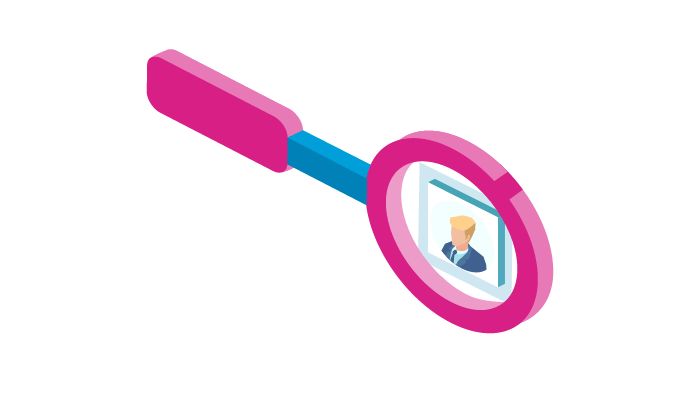 Driving ongoing relationships and lifetime engagement from customers is vital if you want your business to stay competitive. Salesforce is the leading CRM platform to make this happen. But there's widespread demand and a short supply of suitable candidates.
As the Salesforce ecosystem grows, we're staying up-to-date with what skills are needed, so we're best placed to spot them.

Matěj Vondráček
IT Team Supervisor
Perm & Contract Recruitment
MSP
RPO



Your Salesforce questions, answered
Is competition high for Salesforce talent?
Salesforce investment is huge – and competition for skilled Salesforce experts is fierce, particularly as each Salesforce product requires experts with different backgrounds and the products are constantly evolving.
Salesforce Sales Cloud for instance requires experts familiar with operations and sales metrics, Salesforce Marketing Cloud needs experts in automation and digital marketing, and Salesforce Platform requires familiarity with app building.
While each of these platforms require data and analytical skills as well as CRM experience, the niche nature of each product increases competition even further.
How can I assess talent so I'm confident I make the right hiring decisions?
Salesforce experts usually have qualifications from Salesforce demonstrating their expertise.
Can I hire someone less experienced and upskill them in Salesforce?
Salesforce experts are in short supply so you may want to consider hiring less experienced individuals and training them to use the relevant Salesforce product.
In these instances, tech professionals with a basic understanding of data management and CRM systems who also have a willingness to learn, can adapt to new situations and who are good communicators and great problem solvers can be excellent prospects.
How can I develop my Salesforce team?
[Salesforce Trailhead] has a well-defined hierarchy of qualifications to keep your Salesforce experts developing to the next stage.
They include, in order: Certified Salesforce Administrator, Certified Salesforce Developer, Certified Salesforce Advanced Administrator, Certified Salesforce Sales Cloud Consultant, Certified Salesforce Service Cloud Consultant, Certified Technical Architect.
How do I know which professionals I need for my Salesforce projects?
There are numerous different roles using Salesforce including Administrators, Developers, Consultants, Marketers and Architects. Within these different roles are there are the beginner, advanced and expert levels.

Salesforce Administrators are the link between business requirements and the Salesforce solution, helping to implement Salesforce into the business, creating reports and dashboards and training users.
Salesforce Developers develop the codes involved in Salesforce platform – they are your API expert.
Salesforce Consultants work on complex business challenges and solving them through business improvements, delivering innovative solutions using Salesforce.
Salesforce Marketers gather client and market information through Salesforce Marketing Cloud.
Salesforce Architects provide efficient working of the Salesforce eco system and integration of Salesforce into business operations.
Your Hays consultant will help you work out exactly who you need based on your existing set-up, projects and goals.