BESPOKE SERVICES
BY YOUR SECTOR
The world has evolved, and we've advanced with it. In today's market, there are no boundaries – we operate globally, with local teams built based on what you need. We engage with the best tech professionals through our building, and nurturing, of niche tech talent communities across the CZ.

Recruitment experts who truly care about your organisation's success are at the core of our service. We are constantly enhancing our customer experience to ensure we meet your needs: today, and tomorrow.

Whatever your size, scale or sector, we've got it covered. Whether your organisation is a start-up, scale-up or enterprise, in Fintech, Edtech, Martech or in public services – our deep expertise is aligned to all sectors and technologies, enabling us to support you to drive greater growth, efficiencies and success.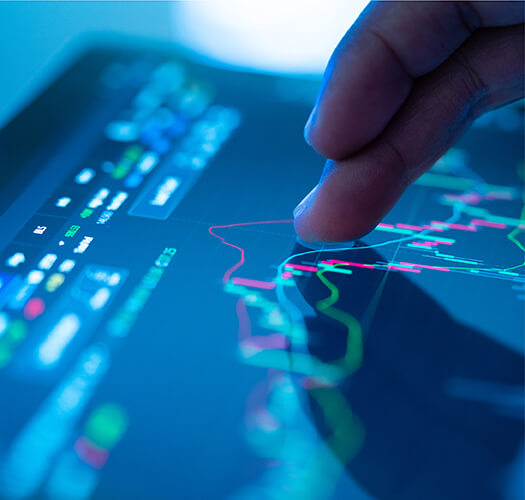 Once seen as a disruptive threat to the banks, insurers and investment management firms, today fintech is the financial world's future – and its saviour. ​​​​

New evolutions in financial technology have allowed for ever greater access for new markets, more innovative products, greater efficiencies and – in an age when customers want intuitive, seamless experiences – vastly improved UX.

If you're a dynamic start-up looking to shake-up the industry, a scale-up wanting to partner with larger financial institutions, or an established financial services company ramping up your own investment in digital initiatives and creating fintech products and services in-house, we'll work with you to find the tech talent you need to get to the top – and stay at the top.
Today's marketers use on average more than five martech tools each day. Thanks to continual innovations in data stories, AI, automation and CMS, martech solutions are delivering better results, connecting organisations to consumers more effectively than ever before, and driving cost efficiencies to make any CMO smile.

So, are you a martech solution provider looking to be a market leader? Or are you seeking to improve your organisation's own martech stack?

Whatever your aim, our expertise means we understand your goals – and we know the kind of tech professionals you need to reach them. But, most importantly, we don't just know where to find them: we're already talking to them.

Reach out, tell us your hiring challenges, and we'll connect you to the solution.