A COMPLEX WORLD
OF INTEGRATION
AND INTERACTION
The rapid uptake of cloud, upgrades of legacy systems, adoption of AI, changing customer expectations and more, mean the world of ERP and CRM systems is already complex.

That's why you need access to exceptional ERP and CRM specialists to help your organisation be more productive, deliver a truly optimised experience for your customers and give you a competitive edge.

It's going to get more complex, we're here to help.
Let us find the talent you need
Our experience helps us to cut through the noise. We've worked with organisations large and small across the private sectors on a range of ERP and CRM upgrades and implementations.
Our connections with talent extend across a wide variety of ERP and CRM environments, from SAP, Oracle, Dynamics and
Salesforce
. ​​​So, whichever specialist you need for your team, we're probably already talking to them.
You can call us, or add your contact info and we'll call you back.​​​​​​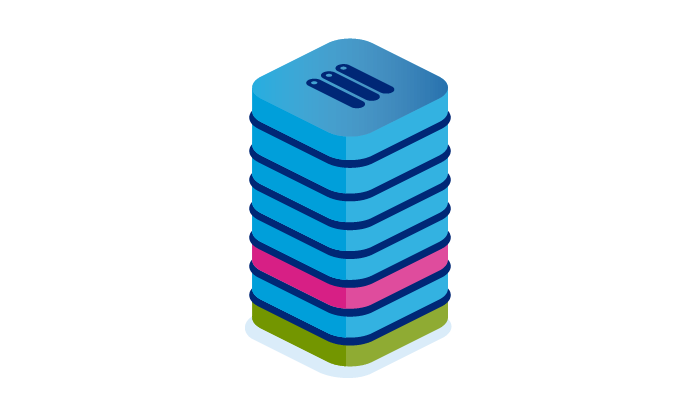 Traditional supply chains, ways of working and customer expectations have all been disrupted and ERP and CRM transformation programmes have been on the frontline of this revamp.
As a trusted partner to private sector organisations, we're used to both working on large-scale ERP programmes one minute, helping get a team in place for smaller businesses to implement their first ERP or CRM system the next and working with small start-ups and scale-ups.
We've got the experience, the talent networks and of course our own advanced ERP and CRM systems to help you succeed.

Matěj Vondráček
IT Team Supervisor
Perm & Contract Recruitment
MSP
RPO



Your ERP & CRM questions, answered
What are the biggest ERP and CRM trends in 2021?
With so many changes, where to start! Many organisations are forging ahead with upgrading older ERP systems to meet changing customer demands. Cloud ERP is proving to be a game changer, and adoption is accelerating away from on-premise software in many organisations.
AI and machine learning capabilities are going to continue being embedded into ERP and CRM systems allowing for better optimisation of business processes, greater personalisation and improved engagement with customers such as through the use of chatbots. To get ahead, you're going to want to invest in these areas.
Low code or no code CRM and ERP systems are also set to receive more focus as they allow for greater customisation and personalisation of non-technical ERP and CRM users.
Is it hard to hire ERP and CRM professionals at the moment?
Absolutely, but we like a challenge! Digital transformation projects have really ramped up, especially for those with large IT infrastructures.
This means it's going to be tricky to secure the right people, especially those with experience in the newest technologies such as SAP S/4HANA implementations or AI capabilities like Salesforce Einstein.
What are the top technical skillsets needed in 2021 within ERP and CRM?
Expertise in
cloud implementations
are going to be tough to secure as there has been a surge in demand across all sizes of organisations.
Employers are looking for professionals with experience in newer tech such as AI, predictive analytics and robotic process automation, which can mean lots of competition for these individuals. You'll have to move quickly to secure them.
What soft skills should I look out for when hiring ERP and CRM professionals?
Within ERP, change management skills are critical to successfully completing an ERP implementation or upgrade. Tied in with this are strong communication and stakeholder management skills.
These soft skills are also vital within CRM roles, in particular the ability to communicate with a non-technical audience in an engaging way.
What's the typical salary for ERP and CRM roles?
Latest salary data and trends for ERP & CRM experts can be found in
Hays Salary Guide
.